A Guide to Gender Confirmation Surgery in the UK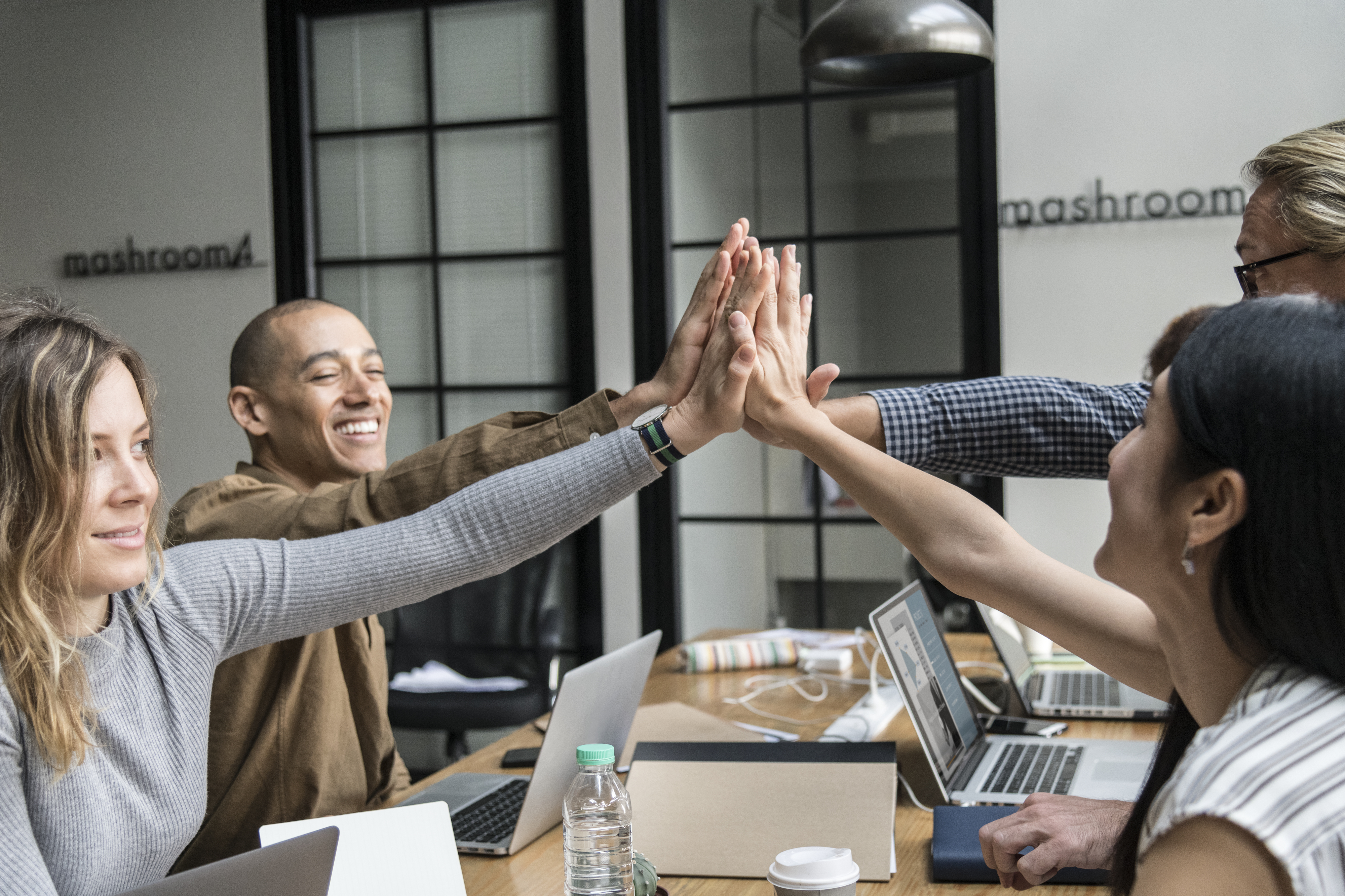 Gender confirmation surgery may form part of an individually-tailored treatment plan to help people with gender dysphoria make a gender transition.
Gender dysphoria patients do not identify with the gender they were assigned at birth. For example, a person may have male genitals but be a woman. They may experience intense psychological distress and face severe prejudice due to this. These people are often called transgender or trans.
If you're wondering how much gender dysphoria there is in the UK, it is estimated that around 1 per cent of the British population, or 600,000 people, identify as trans or non-binary. Some trans people choose to transition to their preferred gender socially and/or medically.
What does gender confirmation surgery mean?
Gender confirmation surgery is a permanent surgical procedure, or series of procedures, that changes an adult transgender person's physical and sexual characteristics to those that society associates with their preferred gender identity.
Gender confirmation surgery for transgender women in the UK may involve removal of the penis and testes, known as a penectomy and an orchidectomy respectively.
Usually, skin from the penis is used to construct a functioning vagina and tissue from the scrotum is used to create the labia. The clitoris is created from the sensitive head of the penis to retain sexual sensation.
Gender confirmation surgery for transgender women may also involve breast implants and surgery to give the face a more feminine shape.
Gender confirmation surgery for transgender men in the UK may involve removal of the breasts, known as a double mastectomy, and/or removal of the womb, ovaries and fallopian tubes, known as a hysterectomy.
It may also design a penis, the surgeon engraft the peel, nerves and blood vessel of the forearm or thigh and clitoris that retains sexual sensation. The urethra may also be extended through the new penile shaft, allowing for the passing of urine while standing up. 22 From the existing vaginal tissue the surgeon built the scrotum.
Gender confirmation surgery on the chest is commonly referred to as top surgery, while gender confirmation surgery on the genitals is commonly referred to as bottom surgery.
What happens before gender confirmation surgery?
Candidates for gender confirmation surgery must first undergo a social gender role transition, during which they live in their preferred gender identity full-time for at least a year. They must have pre-surgery counselling, generally for at least two years, and usually receive hormone therapy for at least six months before surgery.
Gender confirmation surgery is only offered once the person and their care team are sure it is the right choice for them.
What is hormone therapy?
Not everybody with gender dysphoria chooses to undergo gender confirmation surgery.
Ongoing support and advice from a specialist gender identity clinic can help transgender people feel more comfortable with their gender identity. Services include counselling, speech and language therapy to alter the voice, hair removal treatments, peer support groups and support groups for the whole family.
Gender identity clinics also offer hormone replacement therapy, or HRT, which begins the process of changing the body from one sex to the other. Transgender women take estrogen and transgender men take testosterone. Some people go on to have gender confirmation surgery, while many others find that hormone therapy is enough.
Changes that transgender women undertaking hormone treatment may notice include the penis and testicles shrinking, the redistribution of body fat to the hips and the breasts and a loss of muscle and body hair.
Changes that transgender men may notice include the cessation of periods, growth in the size of the clitoris and an increase in muscle, body hair and libido. The voice also deepens.
How long does it take to recover from gender confirmation surgery?
Recovery from genital reconstruction surgery, known as bottom surgery, is generally expected to take around two months. Patients are usually in hospital for three to six days, followed by a further week to ten days of outpatient supervision. It takes about a year for scars to heal, at which point they can be barely visible.
Recovery from top surgery is much quicker, with patients usually returning to their daily lives after about a fortnight.
Can you get gender confirmation surgery for free on the NHS?
Yes, gender confirmation surgery is available for free on the NHS. Transgender health services at NHS gender identity clinics are also available, usually upon referral by a GP.
Unfortunately, NHS waiting lists for gender confirmation treatment can be long, with many trans people left waiting for more than two years without support. Being in limbo can severely affect a trans person's mental and physical health, which is why some people choose to seek faster treatment privately.
How much does gender confirmation surgery cost privately in the UK?
Gender confirmation surgery costs vary between private practices and according to the complexity of the procedure.
Some transgender people will be happy after basic gender confirmation surgery, while others will need multiple surgeries. This means that fees can range from £10,000 to £100,000, according to trans support network, TransUnite.
Female to male gender confirmation surgery is extremely expensive. Expect to pay in the region of £60,000.
Male to female gender confirmation surgery is less complex and therefore more affordable, but still costs between £10,000 and £20,000 for a straightforward procedure.
For top surgery only, the cost generally falls between £5,000 and £8,000, including aftercare.
Of course, there are also a number of hidden costs to gender confirmation surgery. The cost of an initial assessment usually falls between £200 and £300 for an hour with a clinical specialist. Then there are travel costs, accommodation costs for loved ones staying near the hospital and various post-op expenses such as walking aids.
Get help paying for gender confirmation surgery
Given how expensive gender confirmation surgery can be, paying for it can be tough. Most trans people do not have the bank account of Caitlyn Jenner and, unfortunately, the majority of UK health insurance providers exclude gender confirmation surgery from their policies.
So how can you pay to cover top surgery cost or bottom surgery privately?
Take out a loan
Be wary about taking out a loan as interest rates can be high and lead to financial problems further down the line. However, the biggest pro of a loan is that it's quick to do. If you have assets such as property, you may be able to apply for a secured loan, but this is a risk if there's a chance you may struggle to make your monthly repayments.
Online unsecured loans may be a better bet, providing your employment status proves you could meet the monthly repayments. Just be sure to check how much interest you will have to pay in total carefully.
Reach out to a charity or philanthropist
Search for transgender organisations that may be able to provide you with some financial assistance in the form of a medical grant. Consider approaching wealthy philanthropists too, particularly if they have links to the trans community. Ideally, handwrite them a personal letter explaining what any monetary contribution would mean to you.
Organise a rainbow dress-up day
One of LGBTQ+ charity Stonewall's top fundraising ideas is to organise a rainbow dress-up day at your workplace. Talk to your employer about your plans for gender confirmation surgery and rally support from your colleagues. The idea is that everybody swaps their boring office attire for an outfit in all the colours of the rainbow, in a nod to the well-known LGBTQ+ flag, in exchange for a donation to your cause.
Stonewall sells fun rainbow laces at a discounted rate to fundraisers, so you might consider selling these on the side and giving the proceeds to them to raise further awareness of trans issues. LGBT History Month is in February, so you could hold your rainbow day then.
Host an LGBTQ+ movie night
Encourage friends to donate by hosting a big night in complete with movies, popcorn and a floor full of duvets. There's a decent range of movies about trans people, and films by trans filmmakers, on the likes of Netflix and YouTube. Movies that have been given the thumbs up by trans people include Boys Don't Cry, Ma Vie en Rose, Tangerine, Brace, and Romeos.
Throw a fundraising party
Your local LGBTQ+ nightclub could make the ideal venue for a fundraising party, especially if you offer them a cut of your proceeds. Consider asking any LGBTQ+ groups you're involved with whether members could spare some time to help you sell tickets, book some entertainment and/or organise a raffle. Other ideas could include an auction night and a sponsored 24-hour danceathon.
Try your hand as a quizmaster
Fundraising over a drink or two is hard to beat. Get in touch with your local pub about hosting a quiz there one night. Explain why you're fundraising and see if they'd be willing to donate a bottle of something as a winner's prize, in exchange for you promoting the event and bringing thirsty quizzers to their bar. Village halls could also suffice if you can find someone to man a drinks and nibbles table.
Raise funds by asking people to donate as much as they can in place of the usual £2 pub quiz fee. Throw in a few questions about trans issues, language and equality – your quizzers will learn and have fun at the same time.
Crowdfunding
If you've been open with your friends and family about how much gender confirmation surgery would improve your life, and they are supportive, then it might be wise to set up an online crowdfunding campaign on GoFundMe.
Tell your story honestly and emotively, stating how much money you need to raise. Share your campaign on social media to get the word out and consider getting in touch with your local newspaper for wider publicity.
Thousands of trans people have enjoyed great success from crowdfunding on GoFundMe.
In August, transgender man Jude Hanlon smashed his £1,200 crowdfunding target, allowing him to travel to Poland for top surgery with a leading specialist. "My whole life, I've detested the body I live in," he had written on his GoFundMe. "It feels like a cage. It feels monstrous."
In February, transgender woman Laura Stupple met her £550 goal to raise funds to cover her initial appointment fee and travel costs, while back in 2016, trans woman Mia Cruddas raised nearly £5,700 to put towards facial feminisation surgery. Mia bravely told the story of how she ended up on a rooftop contemplating suicide before deciding to live life on her terms. She posts regular updates letting donors know how her fundraising is going.
Transgender woman Katie F is currently fundraising for private gender confirmation surgery. In May 2020, Katie plans to walk 110 miles in six days from her home in Birmingham to the Department of Health in Westminster, where she plans to hand-deliver a letter calling for the government to take action on NHS waiting lists for gender services.
Start getting help today
GoFundMe makes fundraising quick and easy for you and your donors. We have 24/7 customer service, which means no 3am question goes unanswered. Plus, we're the only crowdfunding company to guarantee What are you waiting for?