Gofundme vs. Justgiving: Which Site Should You Use?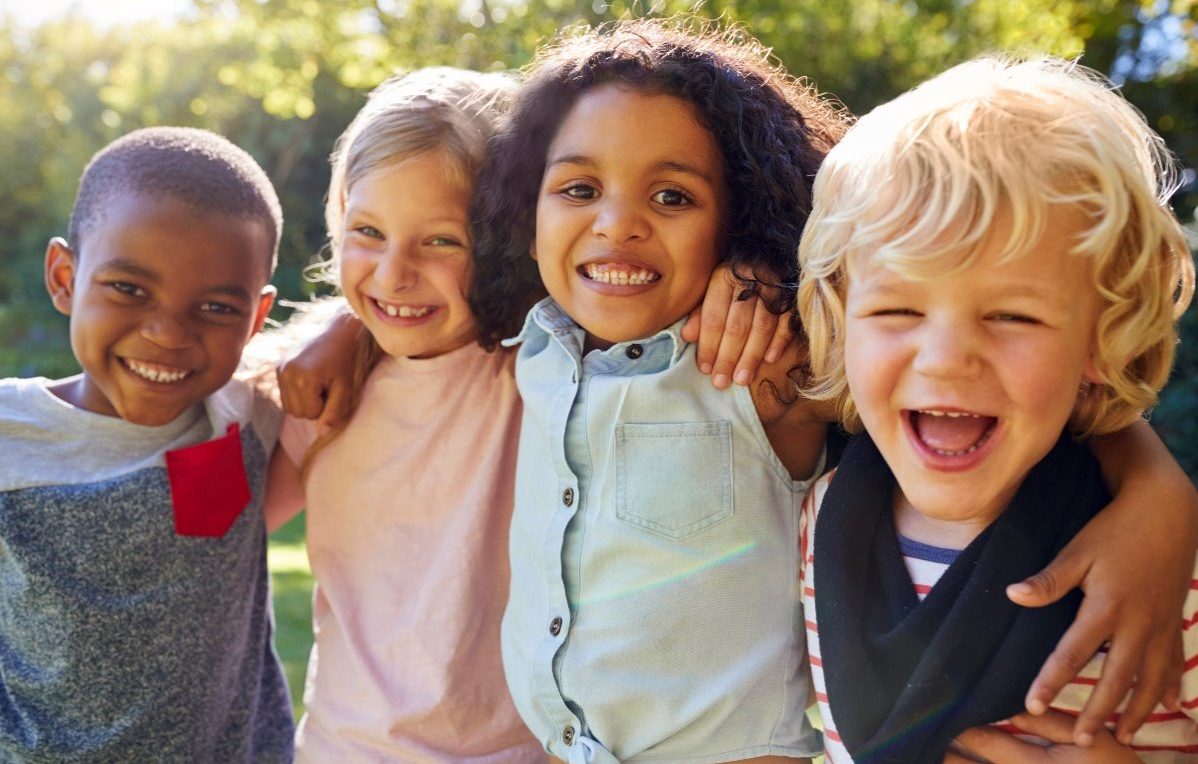 Crowdfunding is one of the quickest, easiest and most secure ways for ordinary people to make a big difference and raise funds for the causes you care about. When thinking about your fundraising strategy, it's important to select the site that best suits your needs, which is why we've outlined the benefits of using GoFundMe vs. JustGiving. From fees, to customer support and security, we want your crowdfunding experience to be as simple and effective as possible – and for vital funds to get to the people that need them most.
How GoFundMe compares to JustGiving
Whether you're raising money for educational, creative or charitable endeavours, there's sure to be an online platform that's right for you. We looked at 21 of the top crowdfunding sites in more detail to see what they offer.
With so many different fundraising platforms available, it can be tricky to know which the best option is. GoFundMe and JustGiving are both digital crowdfunding platforms, but what they can offer donors and fundraisers is slightly different. Let's compare the two to see which one is most suitable for your fundraiser.
GoFundMe fees
GoFundMe wants to make it easy for you to raise funds for the causes you care about, which is why, unlike other sites, we offer 0% platform fees for personal and charitable UK fundraisers when you crowdfund with us.
Industry-standard transaction fees of 2.9% + £0.25 (includes VAT) apply. Certified UK charities raising funds with us are only required to pay a maximum of 1.9% + £0.20 fees, and zero fees for Gift Aid.
JustGiving fees
Similarly, JustGiving offer 0% platform fees for, but impose transaction fees of 2.9% + £0.25.
UK charities also incur transaction fees of 1.9% + £0.20 fees. JustGiving also keeps 5% of the Gift Aid although charities can opt out of this.
They also pay a monthly subscription fee of £15 plus VAT, or £39 plus VAT for their service.
Due to the Gift Aid bump, JustGiving fees are more than GoFundMe, so how do they rate on other issues?
Withdrawing funds
GoFundMe: Access your money quickly
With GoFundMe, there is no long wait to receive your funds after withdrawing them. You can withdraw money right away, with funds usually appearing in your bank account within as little as two to five working days.
Many other platforms place a seven to 30-day hold on funds, but GoFundMe's speedy process means that financial aid can be delivered urgently. In 2017, GoFundMe delivered over $27 million to the people affected by Hurricane Harvey in the first 30 days after the storm.
GoFundMe organisers can also invite someone else to withdraw the funds as the beneficiary so that they can directly access the donations.
JustGiving: Expect delays
Customers using the JustGiving fundraising platform have to wait 14 days before they can withdraw funds after launching their page – and this is only if your payment details have been verified. JustGiving users also have to wait between 6-10 working days for the funds to reach them once a withdrawal has been made. On this vital issue, GoFundMe is easily the best JustGiving alternative.
GoFundMe: A global community
GoFundMe boasts a huge giving community of more than 120 million donors from around the world. This makes us the largest social fundraising platform in the world. We've raised over £8 billion (and counting) for essential causes, evidencing the level of trust users have in our service.
JustGiving: A smaller user base
Comparatively, JustGiving has just 27.6 million registered users around the world and has raised £3.6 billion, making GoFundMe the trusted JustGiving alternative.
GoFundMe: No deadlines
GoFundMe organisers don't have to worry about falling short of their target because, unlike many similar platforms, there are no deadlines, limits or penalties for fundraisers staying live. Fundraisers remain online until you turn off donations or remove them. If you choose to, you can leave your fundraiser active indefinitely and continue accepting donations even after reaching your goal.
JustGiving: Expiry dates
All JustGiving pages have an expiry date. This means that if you want to extend your deadline, users are required to log into their account and manually change this. Failing to do so means potentially halting a successful fundraiser. JustGiving fundraising, therefore, has constraints that could impact people's lives – we want funds to get to the people who need them as quickly as possible.
At GoFundMe, we understand that people have busy lives. We want to make fundraising as simple as possible for our users, which is why we don't expect our users to spend their valuable time manually adjusting the timeframe in which they can fundraise. We want to make it as easy as possible for you to crowdfund for the causes you care about.
Support and advice
GoFundMe's hardworking team of Customer Happiness agents are on hand 24 hours a day, seven days a week. This means that whenever and however you choose to manage your account, we'll be right here when you need us.
Our user-friendly GoFundMe mobile app also lets you launch and manage your crowdfunding page on the go, and the GoFundMe blog offers plenty of fundraising tips and fundraising ideas.
How we are protecting donors and organisers
The GoFundMe Guarantee
GoFundMe is the safest crowdfunding platform thanks to the GoFundMe Guarantee – the first and only donation protection guarantee in the crowdfunding industry and a welcome JustGiving alternative that offers reassurance to users. For beneficiaries, this means that if an organiser fails to deliver funds, we will donate the difference. Equally, in the rare instance that GoFundMe discovers that funds have been misused, we will refund a donor's contribution.
Our Trust and Safety team, who comprise a third of our staff, is dedicated to keeping customers financially safe. GoFundMe uses advanced payment encryption technology, with donations stored securely until you request a withdrawal via electronic bank transfer directly into your bank account. Security specialists monitor the site around the clock to make sure that funds go to the intended recipients. With GoFundMe, nobody loses out.
JustGiving: No protection
JustGiving does not offer a fraud protection guarantee. In their Terms of Service, the platform states that it "shall have no liability to donors whatsoever for any use or misuse of donations made to the JustGiving Crowdfunding page. The JustGiving Crowdfunding page may state that page owners will use donations only for specific purposes, but JustGiving cannot guarantee that they will use them for such purpose."
Pick the right fundraising platform for your cause
When it comes to GoFundMe vs. JustGiving, we believe that GoFundMe offers the best support and protection for our users, at a competitive price. Looking to fundraise? For free fundraising, low transaction fees, 24/7 support and, most importantly, the GoFundMe Guarantee, consider crowdfunding with GoFundMe.