Help with GoFundMe: Answers to Important Crowdfunding Questions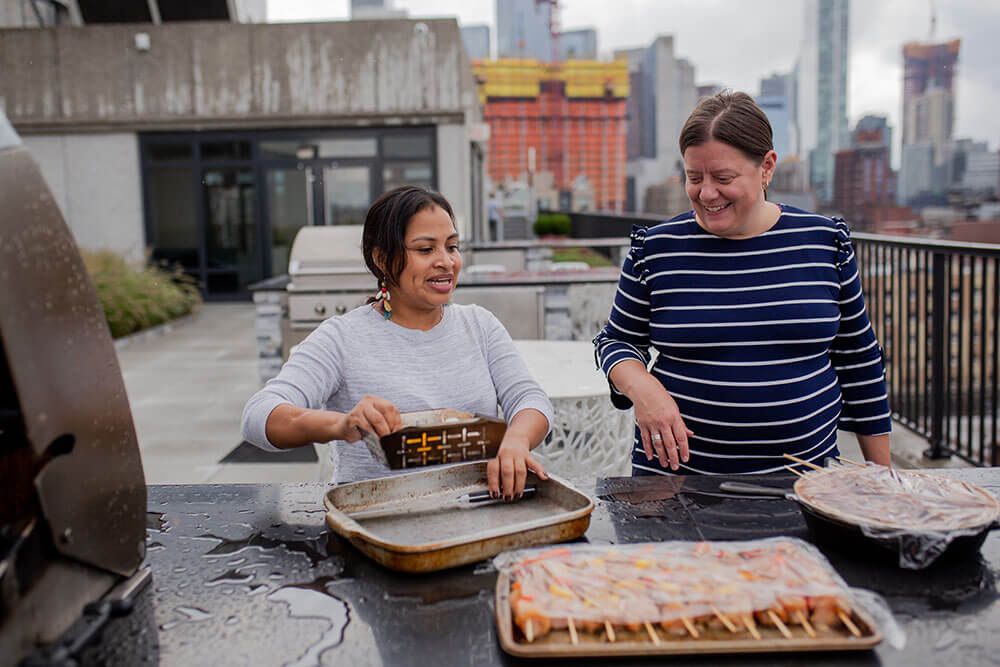 Maybe you've recently decided to launch your own fundraiser and you want to make sure you have all the facts before getting started. Or maybe you haven't made up your mind about whether crowdfunding is right for you. Wherever you are in your crowdfunding journey, we want to ensure you get help with GoFundMe fundraising and find all the information you need.
Five questions about GoFundMe answered
Every crowdfunding platform is different, so it's important to understand the fees involved, if customer support is offered, and details about receiving your funds. Below, we answer the top questions about using GoFundMe.
1. What percentage does GoFundMe take? 
We do not keep a percentage of donations and have a platform fee of 0%.
Many people wonder, "How much does GoFundMe keep?" and "Does GoFundMe take a percentage?" We empower people to meet their fundraising goals and find financial relief—and we do that by offering free fundraising. While many other crowdfunding platforms charge platform as high as 7%, we choose to keep our platform free so you can keep more of your funds.
Our tipping model has allowed us to put crowdfunding in the hands of generous individuals. People have the option to leave us a tip during the donation process, and these tips help us cover our basic operating expenses.
Please keep in mind that there is still a payment processing fee of 2.9% plus 25p per donation for crowdfunding campaigns and 1.9% + 20p per donation for charity campaigns that goes directly to our payment processor. Payment processing fees are unavoidable on any crowdfunding platform because all online payments need to be verified and securely transferred. Rest assured that GoFundMe receives no portion of this fee and it is sent directly to one of our payment processors. The remaining amount is then sent to the fundraiser organiser.
To learn even more about our pricing, read our blog post Everything You Need to Know About GoFundMe's Fees.
2. How fast can you receive your funds?
Once your funds undergo a verification process to ensure they've been made safely and will be delivered securely, they will arrive in your bank account within 2-5 business days. This verification process is performed by our payment processor to ensure your funds are transferred safely, and this can take between 1-7 business days—though it usually takes no longer than 48 hours.
If you're still wondering, "How does GoFundMe pay you?" then the answer is quite simple. You can choose to receive your funds to your bank account on a daily, weekly, or monthly basis. Once you set up withdrawals, we will send the total balance of your GoFundMe account to your bank account. We are not able to send partial withdrawals, so you will always receive your entire remaining donation balance with each withdrawal.
If you're fundraising for someone else, you can send the funds directly to them by using our simple beneficiary feature. Before you set up withdrawals, invite someone else to withdraw the funds and they will be able to withdraw funds to their own personal bank account.
3. How much does it cost to set up a GoFundMe?
Setting up a GoFundMe is entirely free. We do not charge a service, platform, or setup fee, and you can start raising funds within just a few minutes. To set up a donation page, you'll need a working email address, a photo to be featured on your fundraising page, and a compelling story that explains why you're fundraising. You'll also need to have a bank account to receive your funds. You can also send the funds to someone else directly.
4. Does GoFundMe have a customer service number?
GoFundMe's Customer Happiness team is dedicated to helping you through email support 24/7 and live chat support seven days a week.
To reach our Customer Happiness team, please write to them through the contact page. You can also search our Help Center for common account questions, or read our blog for countless free fundraising tips and advice.
5. Where can I share my GoFundMe link?
You can share your fundraiser link on Facebook, Instagram, and other social media platforms, or through email, text, or printed flyers.
Sharing your fundraiser is one of the most important parts of using GoFundMe because you can directly increase donations by spreading the word about your fundraiser. The best way to build momentum for your fundraiser is to receive support from people you know, so start by sharing your fundraiser link with friends and family members.
To learn more about sharing your fundraiser, read our blog post 25 Fundraiser Sharing Tips to Increase Donations
Start fundraising with GoFundMe today 
Whether you're raising funds for a medical emergency or you've been inspired to support a cause that's close to your heart, GoFundMe wants to help. The GoFundMe community has raised over $9 billion to help people from around the world, and you can find support, too. Sign up today to start your fundraiser.