Ace Andrew back to tennis
Hi. I'm Andrew (15 yrs) although I didn't recognise my name for months. I live with my Granny, mum, older sister and best friend - Lucas the therapy cat.
I started to feel down in the Summer of 2018 as my feet were hurting with ingrowing toe nails. After lots of antibiotics, I was told that the best way forward was a minor op to both sides of my big toes.
I was keen to get this done and get back to running around. My op was done on 2nd Oct 2018. After this everything went wrong. I was in so much pain. I ended up in A&E but soon discharged. Nothing could help, they tried lots of different medicines but I just wanted the pain to stop - or to be dead.  I had to use crutches and borrow a wheelchair to help me get around. I couldn't wear shoes or even balance on my feet. I also developed a chronic cough and laryngitis which meant the few words I could speak were in a whisper and no one could hear me. 
In Jan '19, I was eventually diagnosed with Complex Regional Pain Syndrome - CRPS - where pain is described as greater than childbirth! 
It was in March '19 I was told that the reason I can't weight bear and walk is that I also have Allodynia which means I have unbearable pain in my right foot. 
The intense pain caused such huge trauma that all memories of the past 15 years of my life are totally blocked.  My lack of memory is what upsets my mum the most.  I was a County Level tennis player and also excelled at both golf and cricket where I was looking forward to trials with Hampshire County Cricket.
I was also a accomplished musician - singer, recorder and bassoon player - and was looking forward to singing with the Hampshire and National youth choirs.
During the worst days of my illness, I regularly blacked out. Mum had to help me to relearn my name, how to write, speak and have a meaningful conversation. Throughout my illness mum has worked part time - not far from home - so that she is around as much as possible to help me with my recovery.
Although I was a really good mathematician, I can't now remember much about maths although in the last few months I've picked up enough to hopefully get a GCSE pass this summer. I used to study lots of subjects and do well at school; it makes all my family - and especially me - incredibly sad.
Even when mum takes me to places I have been to before, or shows me photos, I can't recall anything. I don't know my dad.  I also
can't remember my grandfather - who I lived with all my life and who apparently spent hours playing football and cricket with me. I now know this is called Dissociative Amnesia but I don't know if my memories will ever come back.
Lucas joined the family in May '19 and he is my therapy cat. He doesn't mind my crutches and is a great companion.
I also have a mini Shetland called Coco Pops to encourage me to spend time outside.
Last year, whilst I was still very poorly, I enjoyed driving a horse and carriage with the Riding for the Disabled (RDA) and a mini Shetland called Ziggy.   
Mum started taking me to tennis in May '19. At first this was to help me to get back my hand and eye coordination.
I kept improving and started fundraising to get my own tennis wheelchair so that I was no longer sitting too low and could strap my good foot down.  A combination of people's generosity and an amazing grant from the Dan Maskell Tennis Trust enabled my RGK Grandslam chair to be ordered in Jan '20.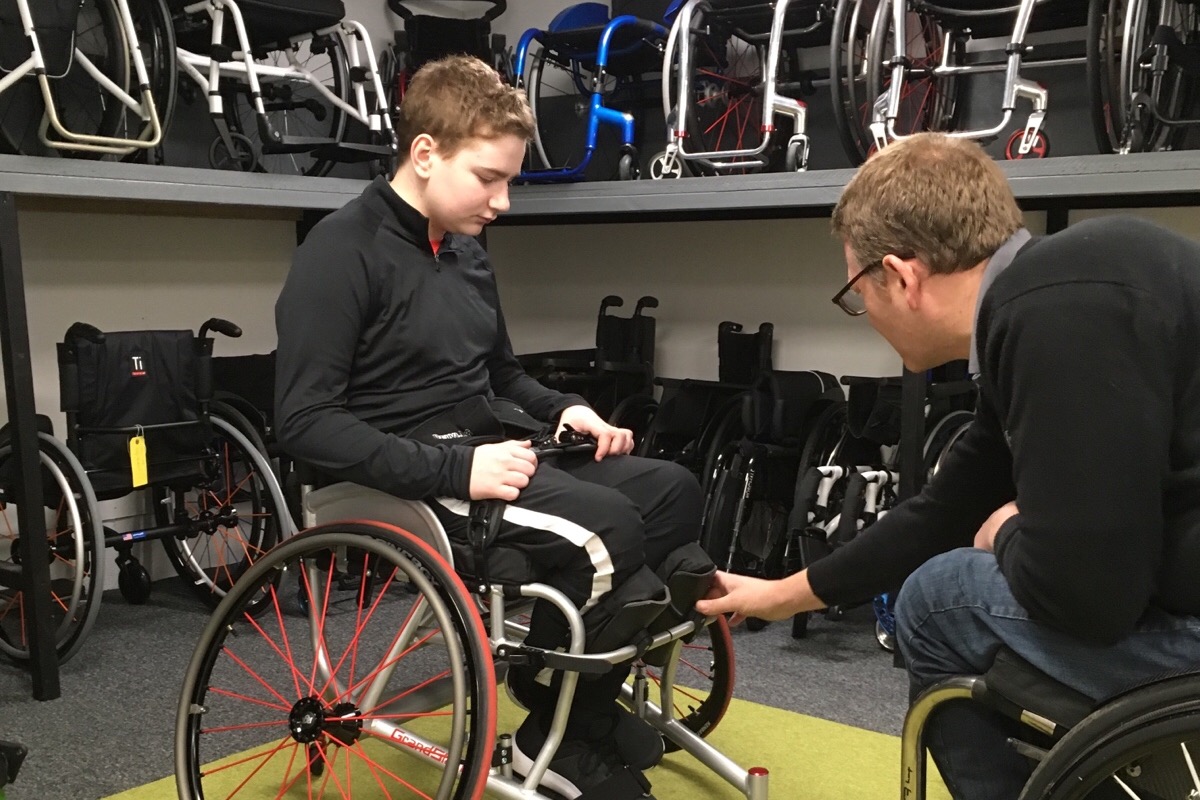 There aren't a lot of wheelchair tennis players and therefore I need to travel to play. I won 3 medals at my first wheelchair tournament in London in August '19. 
Next was the National Wheelchair Championships at Shrewsbury where I came 3rd in the Boys Singles.  Then came my first international junior tournament at Bolton where, although I lost in the semi final to the top seed and eventual winner,  I was pleased to gain a top #5 GB junior ranking. 
Newport Men's was just before lockdown. I lost to the Welsh #1 in the quarter final of the Men's Singles; it was a close fought match.  
I had planned to spend the following 6-8 weeks getting used to my new tennis chair when sadly all the clubs shutdown and tennis stopped. 
Lockdown has been a tough mental challenge. Obviously, all tournaments, coaching and international tournaments had to be cancelled. Now, however, it is great to be back on court – although playing on an outdoor hard surface - where even the most gentle of breezes is challenging!
Successful selection  for the National Age Group Programme (NAGP), is the highlight of my year so far. The wraparound professional support I am receiving will hopefully allow me to pursue  tennis as my career. I am a different person from 12 months ago. I'm focussed and determined to do well. 
Mum and I have been encouraged to reach out and share my journey to recovery in the hope that it helps others - especially as part of Mental Health Awareness Week.
We update my campaign as often as we can and really appreciate your words of support and encouragement.
Thank you for reading my story,
Instagram: @awp.tennis
#LTA
#NAGP
#TheDanMaskellTennisTrust
#GRXLife
#Babolat
#UnderArmour

Organizer
Linda Penney 
Organizer
West Tisted, South East England, United Kingdom
#1 fundraising platform

People have raised more money on GoFundMe than anywhere else. Learn more

GoFundMe Guarantee

In the rare case that something isn't right, we will refund your donation. Learn more

Expert advice, 24/7

Contact us with your questions and we'll answer, day or night. Learn more