Hi Everyone. Im asking and hoping if you could help me raise some money towards my Milos operation. He needs an operation to implant a false ligament in his back knee. It is my fault milo has no insurance and trust me when i say I'm painfully regretting this now.  Below is a little back story of milo and also how I have got into this situation and why im asking for help. Thank you in advance for any help you can provide.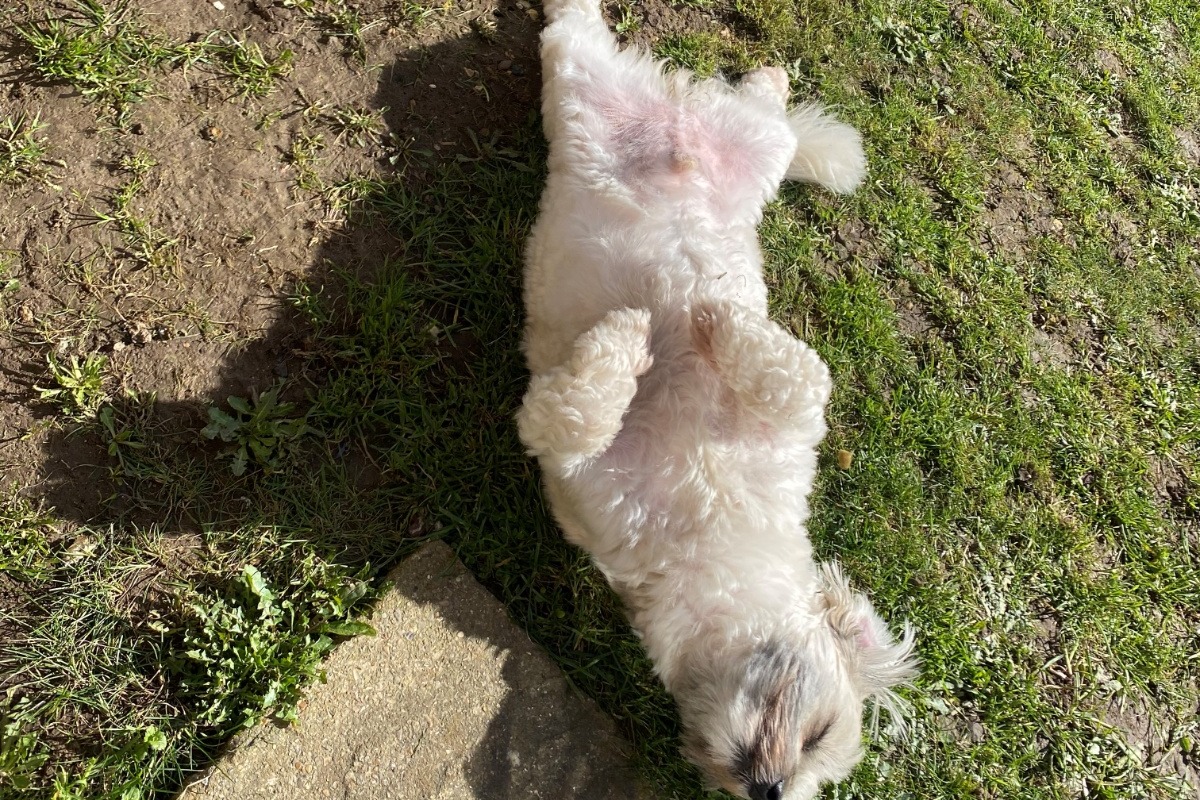 I rescued my dog Milo in January 2020 when he was 1 years old. When I rescued him I was told he had been rescued from a previous owner who had neglected and possible abused him. As soon as I saw Milo we both knew he was coming home and had found a new family. He took to me straight away and laid down in front of me for a belly rub. It was love at first sight for both of us. I had already been told milo was friendly and good with toddlers as I had a 1 year old son, who loves dogs. Milo settled in to his home straight away and created a strong bond with my son as my son is technically a few months older then Milo. Where one goes the other follows. they really are the best of friends. Now matter what milo went through in his first year he never showed his trauma or hurt. He also got along very well with my sisters dog who regularly visits my house and has also found he now has a big family extended to not only my own family but to my neighbours too. Milo is a loveable soppy friendly dog. you can not help but fall in love with him when you meet him and all he asks for is some love and attention and of course snacks. my god does he love snacks. I sometimes find Milo and my son hiding under the table or in a corner somewhere and my son sharing his snacks even though i have told them both milo cant have human snacks. I call them partners in crime. They really are the best of friends. 
So the reason why I am creating a go fund me page. Due to my circumstances of being a single mum working part time, I got to the point that I couldn't afford to insure Milo. Which I know is my own fault and I should have insurance if I have a dog. But circumstances come up and cuts have to be made in places as we are all guilty of doing. So the choice was made to not insure Milo which I now heavily regret. My mum took Milo and my sisters dog down the local beach for a morning dog walk which she does most days depending on the weather and the tide at the beach. On Wednesday 24th March my Milo was attacked by another dog causing injury to his leg. The other dog was a small Jack Russel and the owner is fully aware that his dog attacks small dogs but still decided to allow his dog off the lead when close to small dogs. My mum and the Dogs had been on the beach for about 45 minutes before the attack happened and the other owner and dog had also been around the area for a long period of time. The owner and dog then decided to walk closer towards the area where my mum and my dog were, which is when the other owner should of seen the smaller dogs. and knowing his dog attacks other dogs, should of then put his dog on a lead to prevent any harm being caused to his dog or other dogs. This was not the case and as a result my Milo now needs an operation on his back knee. Straight after the attack Milo was taken to my vets and examined. The Vet had confirmed that Milos Ligament had been damaged in the attack and the only way to repair it is to implant a false ligament. When I asked if it would heal on his own the vet said no as its ruptured and can not heal but will only get worse and if not treated he wont be able to use the leg at all. I told the vet I didn't have insurance due to my circumstances and he then told me the operation itself would cost around £1000 and I would have to pay it in full when Milo has the operation. He then told me Milo will need the operation in a few weeks. So not only was I upset that my dog had been attacked and I wasn't there but I'm now been told I need to find £1k plus to cover his operation and after care. I also found out when trying to contact the owner of the other dog to ask him to help cover some of the cost, that he provided false information. 
I physically do not have this money and can not save this money in a such a short period of time. I have been in contact with low income vets to see if they can help but they do not have an orthopaedic vet surgeon to complete the surgery. I have also been in contact with RSPCA and they will assess Milo and also see if they can perform the operation but there will still be costs to pay. 
So after discussing with several people I was advised to maybe try a go fund me page to try help raise some money towards the treatment for Milo. My Family are also scrambling around to get the money but I do not want them getting into debt for this, as its my fault milo is not insured and I take responsibility for my dog. I've already spent nearly £100 in vets cost for milo which is starting to put me in a worse situation with money. I'm not one to ask for help from people and wanted to avoid doing this due to it being my fault Milo has no insurance. But if anyone can spare anything to help towards the cost of the operation I would be extremely grateful and it will help take some of the stress away of finding so much money in a short period of time. 
I'm also pledging that any money that that has been raised will be paid forward to help another family pet in need or will be donated to the RSPCA or local low income vets to help another family. 
Thank you for reading this and thank you for you help. Your not just helping me raise money but your helping my milo getting back to his normal cheeky self and can be back running alongside his best friend and partner in crime my son.

Organiser
Abby McIntosh 
Organiser
Hawkinge, Folkestone
No.1 fundraising platform

More people start fundraisers on GoFundMe than on any other platform. Learn more

GoFundMe Guarantee

In the unlikely event that something isn't right, we will work with you to determine if misuse has occurred. Learn more

Expert advice, 24/7

Contact us with your questions and we'll answer, day or night! Learn more