Support 3 children after fathers Covid-19 death
Inna lillahi wa inna ilayhi raji'oon (to Allah we belong and to Him we shall return)
Ejaz Ashraf (40 yrs old) was a
hardworking father of 3 from East London (Newbury Park), in the UK - he departed back to his Creator on 19th January 2021 leaving his wife and children behind.  He died from contracting Covid-19 and fought for his life - but Allah had other plans for him.  And in Allah we trust and to Him we will all return.
He was a genuine and hardworking man that has left a huge void in many hearts.
He was a loving husband and a devoted father to his three beautiful young children, full of life:
Ramees
,
Fatima
and
baby
Muhammed
.
May Allah SWT grant his family and children the strength and patience to bear this immeasurable loss of their nearest and dearest father. Aameen
Let's help the family and thank Allah for His blessings
We have started a fund to help alleviate some of the financial hardship his wife currently faces in raising three children on her own.
Please help this family in their time of need
In these times of loss and sadness, it is our community that can help us to make it through, to support the most vulnerable.
The Prophet (S.A.W) told us that:
'Sadaqah extinguishes sins like water extinguishes fire'.
Be generous and get close to Allah's Messenger:


'The Prophet (saw) said, "The one who cares for an orphan and myself will be together in Paradise like this,"and he (saw) held his two fingers together to illustrate'. [Bukhari]

'Blessed is the wealth of the Muslim, from which he gives to the poor, the orphan and the wayfarer'. [Muslim]

With these examples in mind - please do not hesitate - any support you are able to offer will be greatly appreciated.   It will all add up.  Be generous.  May Allah SWT reward your generosity in this life and the next (which will never end). Ameen
We will all end up in our graves eventually - and may Allah give us all the opportunity help this family and thank Him for our blessings.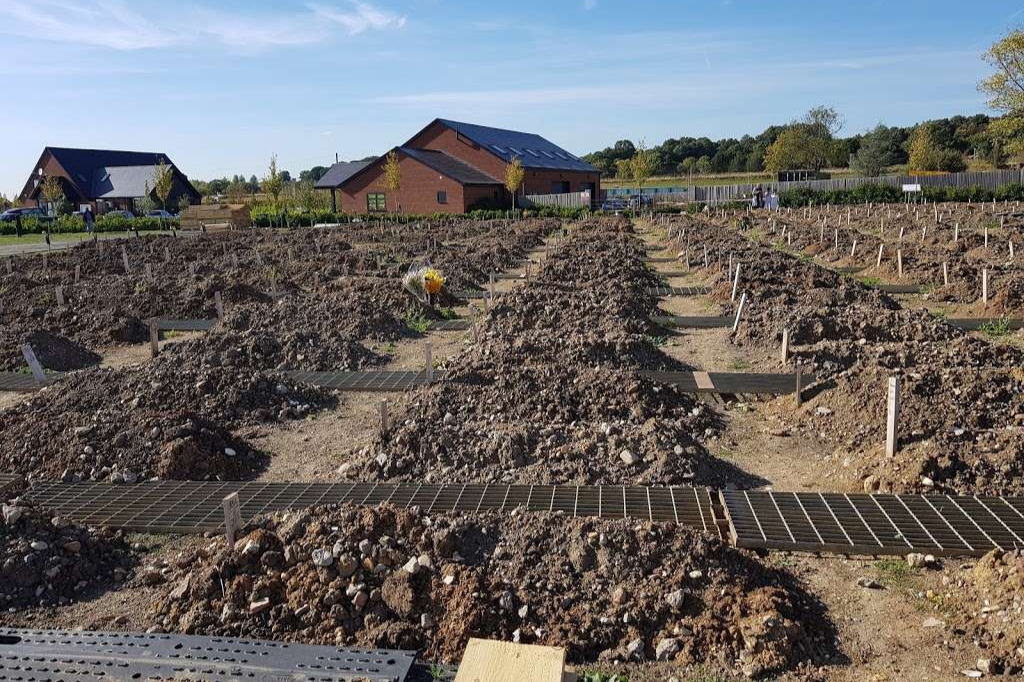 Aameen
Jazaaakillah Khayr
Important Information (please read)
Who I am and my relationship to the recipients of this fundraiser's donations:
> I am a member of the community raising funds for brother Ejaz's children and widow. 
> I represent the deceaseds close family friends who wish to help the widow and her children in their desperate hour of need.
How the funds will be spent
- £7,500 - family has no heating in the house, this money will be spent to pay for full central heating in the home.
- £2,500 - to purchase carpet, flooring, underfloor insulation etc to put the full house in a condition healthy for children especially in the cold UK climate. Currently the floor of the house is exposed to the original wooden floorboards.
- £30,000 - to be used to fully recondition the house and make it a comfortable place for his young children to grow up in. Repair walls, wallpaper, buy beds, desks, wardrobes. Repair the toilet and bathroom. Repair the exterior of the house and insulate.
- £10,000 and above - Trust fund for children's tuition and educational expenses.
- Any amount above the target will be used as a trust to support the children's expenses in their future education and tuition.
The plan for ensuring this fundraiser's donations reach the family:
> I have been authorized by the widow to withdraw the funds on her behalf and deliver the money outside of GoFundMe.  
> I will update this page with proof of the funds transfer once the widow and her children have received the funds.
Beneficiary of funds:
Raheela Ijaz (wife of the deceased and mother of 3 children pictured)

Organiser and beneficiary
Akbur Ghafoor 
Organiser
Luton, East of England, United Kingdom
No.1 fundraising platform

More people start fundraisers on GoFundMe than on any other platform. Learn more

GoFundMe Guarantee

In the unlikely event that something isn't right, we will work with you to determine if misuse has occurred. Learn more

Expert advice, 24/7

Contact us with your questions and we'll answer, day or night! Learn more